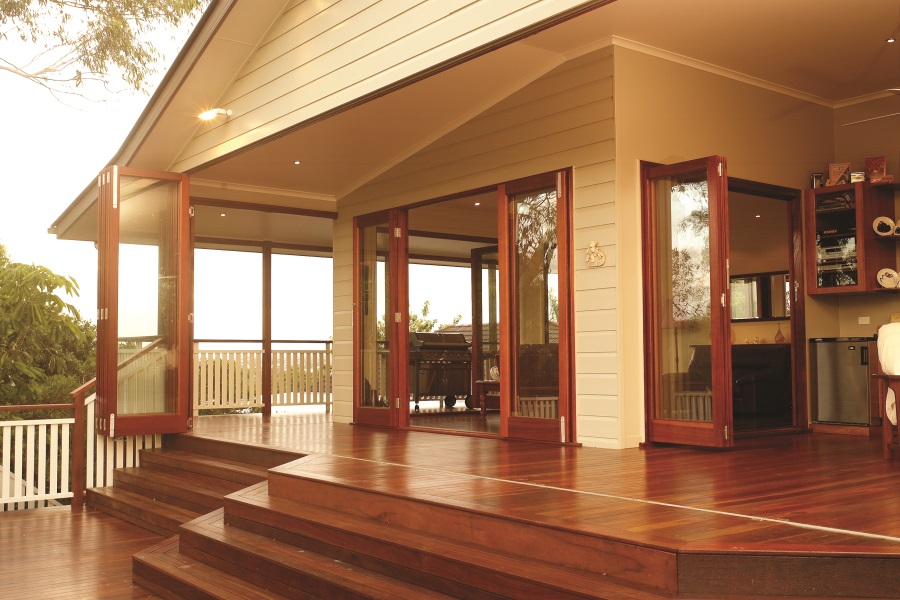 Large door openings can be a challenge.  When a million dollar view is obstructed by a post, does the value drop?  We believe it does.  That's why Door & Column offers integrated doors or open space doors.
Unlike traditional patio doors with awkward screens that seem like an afterthought, these bi-fold doors feature a unique, seamless screen that disappears into the doorframe. A light touch is all it takes to slide it open and enjoy the breeze while keeping out insect intruders. There's no pleating, no grills. Just fresh air and flawless views.
For more information on the Centor hardware used in the production of these doors, visit www.centorusa.com/hardware.