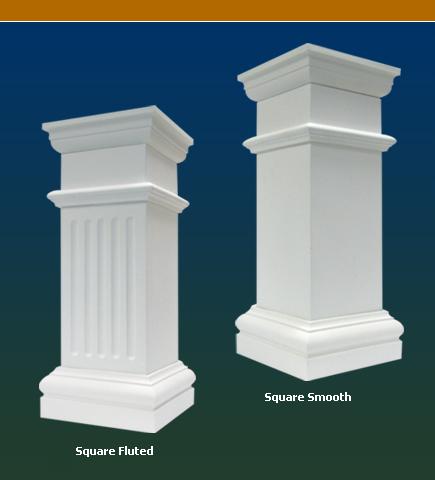 StaveCast™ columns are molded from new composite materials.  All column components are produced from the same material assuring compatibility and a uniform look. A variety of styles are available and each is designed to closely follow the classic "Orders of Architecture".  They are available in sizes up to 24" in diameter and 24' in height. Download StaveCast™ Composite Column Dimension Charts.
StaveCast™ Capitals & Bases
The finishing touch to StaveCast™ Composite Columns, StaveCast™ Capitals & Bases are constructed from the same durable materials.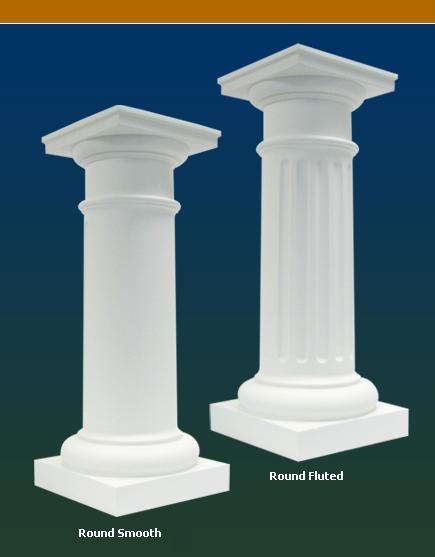 StaveCast™ decorative capitals are the only load bearing capitals available. Download StaveCast™ Capital and Base Styles.